4H HONORS 2020 AWARD WINNERS

Washington County 4H honored its best and brightest last (Friday) night at the annual Family Night and Awards Banquet.
The banquet, held at the Washington County Fairgrounds, honored those who helped contribute to the program and recognized the outstanding accomplishments of the youths of the 4H.
Winners Friday night include:
(PHOTOS COURTESY: Christy Moran)
Gold Star Awards: Clayton Boeker, Bethany Jannner and Railey Schomberg.
I Dare You Awards: Eli Saunders, Keely Mikolajchak and Waylon Hinze.
Workhorse Awards: Rachel Wynans, Weston Hinze and Emmy Kate Boyd.
Silver Star Awards: Gabriella Smith, McKenzie Tiemann and Matthew Phillips.
Bronze Star Awards: Logan Boeker, Ali Tiemann and Mallory Winkelmann.
Rookie of the Year: Nolan Wunderlich.
4H Alumni of the Year: Nancy Burch.
4H Family of the Year: The Trae Beoker Family.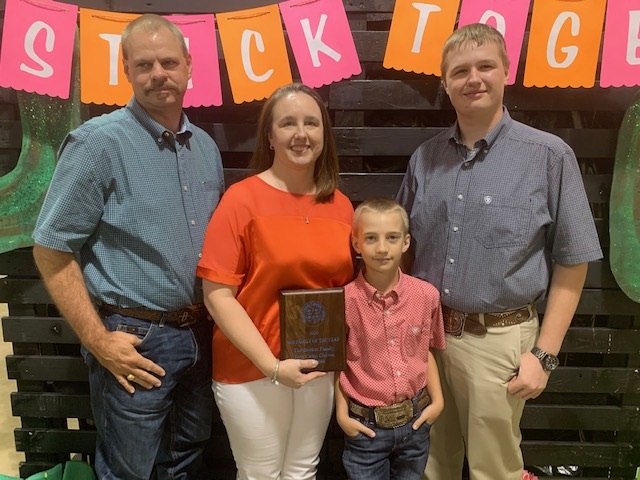 Friend of 4H: Barbara Saunders.
Bethany Janner received the LaNell Steele Memorial 4-H Scholarship presented by the Seeker Family
2020 Officers
2020 Parents Association