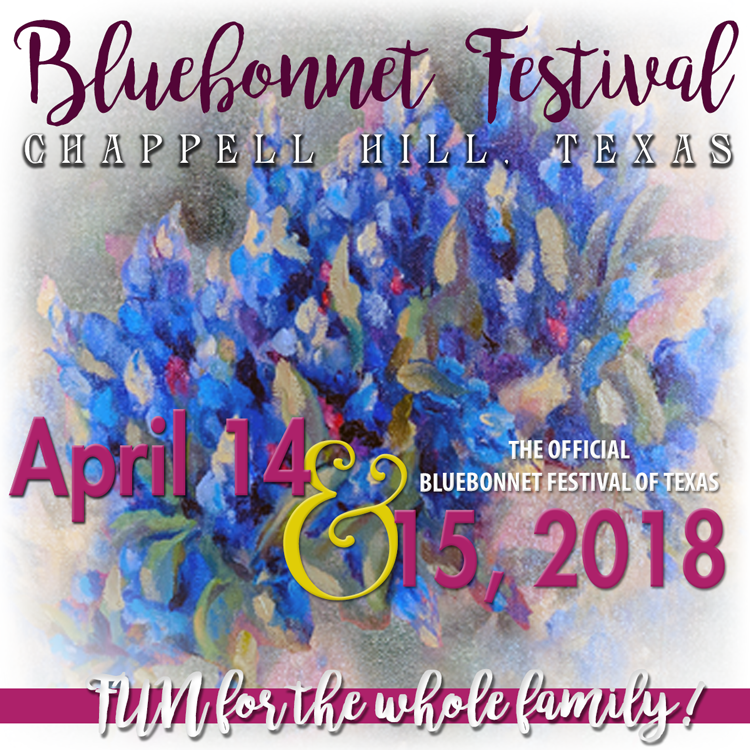 The little community of Chappell Hill enjoyed another successful Bluebonnet Festival over the weekend.
Despite intermittent rain showers and high winds on Saturday, thousands of people visited Chappell Hill that day and Sunday for the Bluebonnet Festival.  Over 300 vendors displayed and sold everything from artwork to clothing and jewelry to antiques.
This week it's the west end of Washington County's turn, as Burton hosts its annual Cotton Gin Festival.  Celebrating the historic days when cotton was king, the Cotton Gin Festival kicks off Friday night at 6:30 with an all you can eat shrimp boil at the Burton Community Center.  The fun continues Saturday with a parade at 10 a.m., followed by tractor pulls, a bubble gum blowing contest, pie eating contest, cotton ginning and live entertainment.