BRENHAM MAN ARRESTED ON DWI CHARGES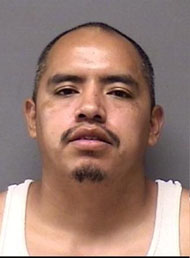 A Brenham man was arrested on Saturday for DWI.
On Saturday, around 8:40pm, Officer Jonathan Phipps conducted a traffic stop in the 1000 block of Highway 290 East, where he met with the driver and could smell the odor of alcohol on his breath.
The driver, thirty-five-year old Ignacio Bernal Rodriguez of Brenham, seemed confused, and indicated he didn't speak English.
Phipps was concerned about conducting a field sobriety test where the vehicle had stopped.
Since the driver had no license, Phipps detained him and transported him to the Washington County Jail where the test was conducted.
Rodriguez was unable to complete the test, and was arrested.