A youth church group from Houston spent part of last week volunteering with Faith Mission.
The youth of Champion Fellowship Baptist Church (CFBC) of Houston helped conduct Vacation Bible School for the Faith Mission Sensational Summer SMART program, as well as the Vineyard Church in Brenham, from the 4th to 6th of June.  Another work team prepared and decorated special food bags for the hungry, while another group worked at Higgins South, sorting clothes and cleaning.
Faith Mission Executive Director Randy Wells reached out to CFBC Kid's Ministry Event Coordinator Deana Stricklin, and coordinated a partnership for the events.
Stricklin says the kids had a wonderful time in Brenham, checking out the tourist attractions and places to eat.  She also says the children appreciated the opportunity to spend time with kids their own age.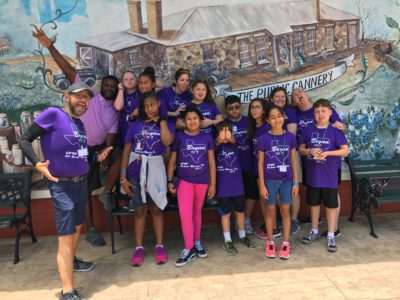 For more information, to donate, or volunteer, contact Faith Mission at 979-830-1488 or go to www.faithmission.us