Brenham city officials have a slate of meetings set for today (Thursday), including continued discussion on the city's comprehensive plan.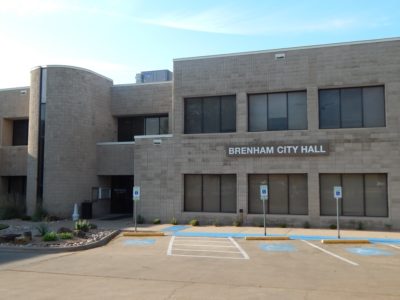 This morning at 11:30 a.m., the Brenham City Council, Planning and Zoning Commission, and Board of Adjustment will meet with consultants at City Hall to consider the city's current plan and its efforts toward developing a new one.
Then at 1 p.m., the city council will hold its regularly scheduled meeting at City Hall.  On the agenda is closed door discussion regarding the presiding Brenham Municipal Court Judge, Bill Kendall.
According to the agenda, the council will meet with City Attorney Carey Bovey to discuss "Brenham Municipal Court matters and associated issues, including but not limited to the presiding municipal court judge".
Once out of executive session, the council will consider the "evaluation, duties, suspension or removal of the presiding municipal court judge".  The city has not made public why Kendall's position with the city is being discussed.
Then beginning at 5 p.m. tonight, the city will host the fourth and final open house regarding its comprehensive plan.  This will be the last input-centric meeting for Brenham citizens to offer their feedback on specific elements of the city's future.  The open house will be held from 5 to 7 p.m. at the Barnhill Center.