Crews began work this (Friday) morning on tearing down the old Polar Ice building on 314 South Park Street in Brenham.
The commercial building, which has fallen into disrepair, has been vacant since Polar Ice moved into its new location at 2106 Longwood Drive several years ago.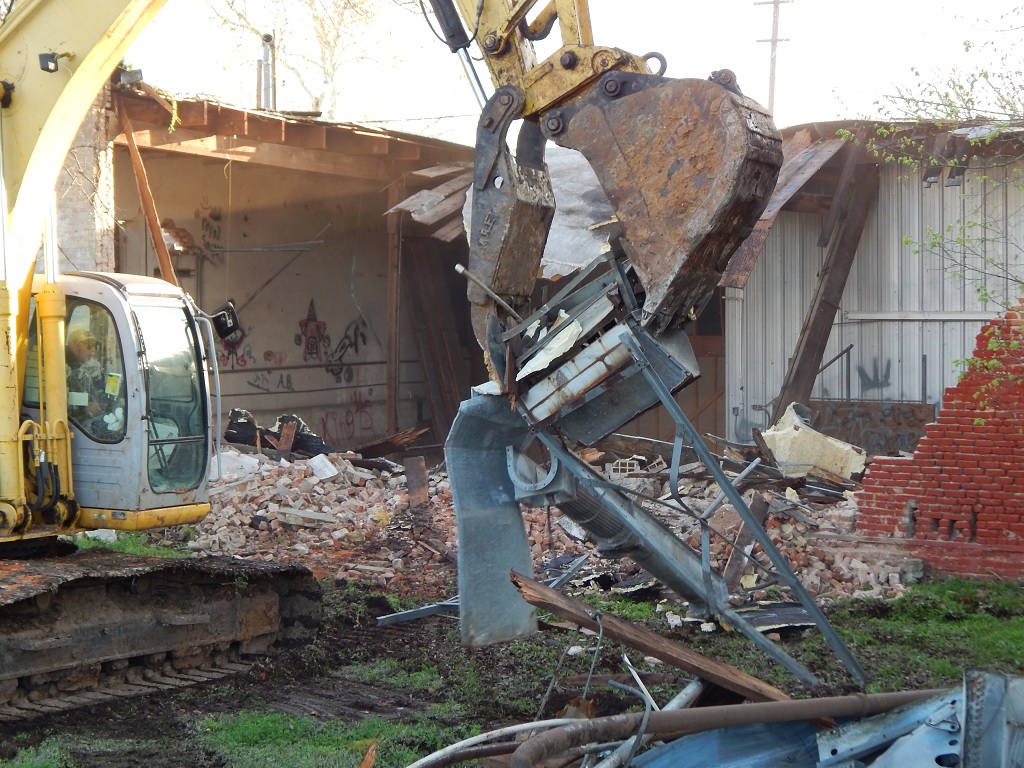 According to Skylar Schulz of Legacy Waste Services, who was on-site assisting with demolition, the owner of the property deemed the building a liability and a safety hazard, so the decision was made to tear it down.
Schulz said the owner, Pressley Walcik of Walcik Construction, will likely have the property developed in the future.