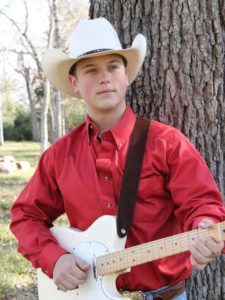 Sealybration's 10th anniversary celebration begins tonight (Friday) at B&PW Park.
Tonight features two Hispanic bands, Banda Clave and La Calma, along with a softball and bean bag tournament and charity marathons.  Saturday has five performers, including the Spazmatics, Bag of Donuts, Jaime Wyatt, the Carrie Marie Band, and the David Lewis Band.
Lewis says it's an honor to be part of the upcoming celebration.
Lewis is currently travelling home, after winning last (Thursday) night's KTEX Country Showdown in Fort Worth.
With all of the events going on this weekend, Lewis encourages everyone to come out and have a good time.
Tickets for the weekend are available at the gates and online, starting at $10.  To learn more, visit sealycommunityfoundation.org.