EARLY VOTING CONCLUDES FOR REPUBLICAN, DEMOCRATIC PRIMARY RUNOFFS
Early voting has wrapped up for the Republican and Democratic Primary Runoffs in Washington County.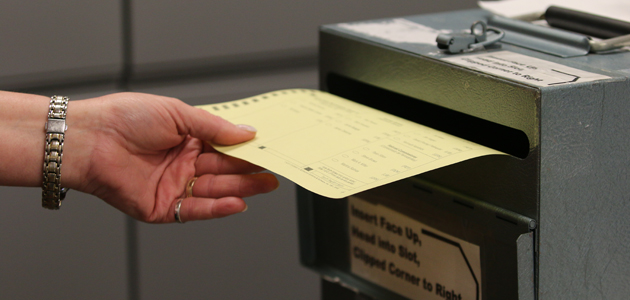 County Clerk Beth Rothermel says Friday had the best turnout of any of the nine days of early voting, with 108 Republicans and 69 Democrats participating in the runoff election.  An even 500 voters cast ballots in the Republican Runoff, while 329 voted in the Democratic Runoff, totaling 829 early voters.
With early voting over across the state, voters wishing to cast ballots in either runoff will now have to go to one of four polling locations on Tuesday.
Voters should consult their orange voter registration card for their voting precinct.  They can then check the county's website, www.co.washington.tx.us, and go to Election Information, or contact the Washington County Courthouse at 979-277-6200 and ask for their voting location.
Polls are open Tuesday from 7 a.m. to 7 p.m.