FIVE CANDIDATES SEEKING ELECTION TO WASHINGTON CO. CHAMBER BOARD

Ballots have gone out for this year's election of new members to the Washington County Chamber of Commerce Board of Directors.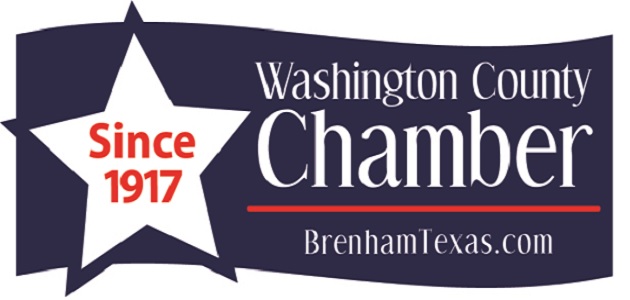 Five candidates have been nominated to fill five seats on the board with a three-year term, from January 1, 2021 through December 31, 2023.
Nominees this year are Dan Blalock, part owner and abstractor at Brenham Abstract and Title Company; Jim Chisholm, co-owner of Texas Star Winery in Chappell Hill; Kara Matheney, Washington County AgriLife Extension Agent; Shay Morrow, Human Resources Director at QuestSpecialty Corporation in Brenham; and Darron Smith, Brenham National Bank employee and community activist.
Each business that is a Chamber member will receive a ballot to vote in the election.  Members have the option of selecting from the five names listed on the ballot, or writing in a candidate.
Ballots must be returned to the Chamber by mail, email, hand delivery or fax no later than noon on Saturday, October 31st.
Board members whose terms are ending this December are Melissa Duckworth of Thielemann Construction Company, Wendy Frazier of Associated Credit Union of Texas, Andy Hefferly of Moorman Tate, LLP, Zelda Moore of Evvaylois (evvay-loys) Academy School of Beauty, and Ash Patel of Best Western Inn.  Jay Schroeder of Texas Farm Bureau Insurance will take the role of immediate past chair.