LOCAL BREWERY BOILS, GIVES AWAY OVER 760 GALLONS OF WATER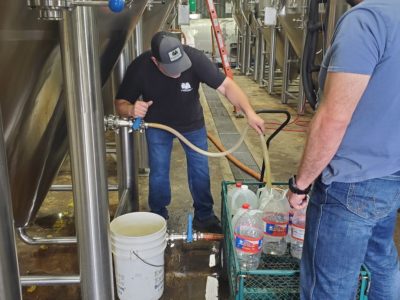 Hundreds of gallons of free boiled water were given away in Brenham on Sunday to residents in need.
Brazos Valley Brewing Company, at 206 South Jackson Street, boiled and gave away 767 gallons of water to residents.
Water will continue to be available every day from noon to 5 p.m. until the City of Brenham's boil water notice is lifted.
Texas Farm Credit and LJ's BBQ donated over 280 gallon jugs for the public to use if they do not have their own jugs or bottles.