LOCAL DEPUTIES ARREST HOUSTON MAN IN STOLEN VEHICLE ON MULTIPLE CHARGES

A Houston man reported to be driving a stolen vehicle was arrested in Washington County on a slew of drug and alcohol charges.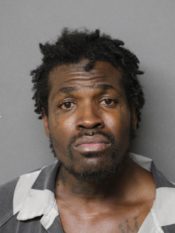 Thursday morning, shortly before 10:15 a.m., Washington County Sheriff's Deputies stopped a vehicle for speeding in the 7000 block of Highway 36 North.  Upon verifying the vehicle's registration, deputies learned the vehicle was reported stolen from Harris County.
The driver, 38-year-old Edwin Dewayne Bender, was arrested and initially charged with Unauthorized Use of a Motor Vehicle.  After follow-up investigation, he was also charged with Fraudulent Use or Possession of Identifying Information, No Driver License, Open Container in a Motor Vehicle, Possession of Drug Paraphernalia, Possession of Marijuana, Speeding, and Tampering with or Fabricating Physical Evidence.
Bender was released from custody the same day, after posting $16,500 bond and paying $1,000 in fines.