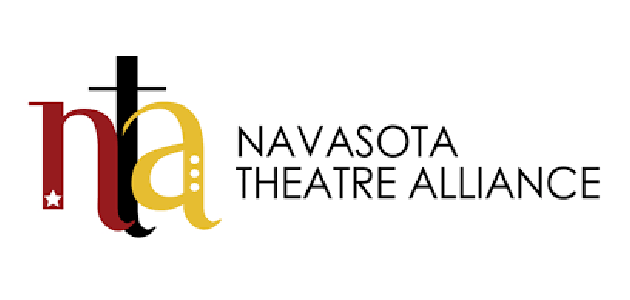 The Navasota Theatre Alliance has announced its plans for the 2018 season.
Navasota Theatre Alliance Board President Sheryl Brown says the non-profit community theater will feature four Main Stage productions next year beginning with "Too Soon for Daisies" on February 9th.  "The Psychic" will premiere April 13th.  "Southern Fried Murder" opens September 28th, and "A Christmas Carol" debuts December 6th.  The Navasota Theatre Alliance will also present two summer theater camp performances for youth.  "The Lion King" opens June 8th, and ""Snow White & the Seven Dwarfs" debuts July 28th.  All of the shows will be performed in their intimate 87-seat traverse stage theater at 104 West Washington Avenue in Navasota.
Tickets for the 2018 season and memberships to the Navasota Theatre Alliance are available on their website at www.navasotatheatre.org.