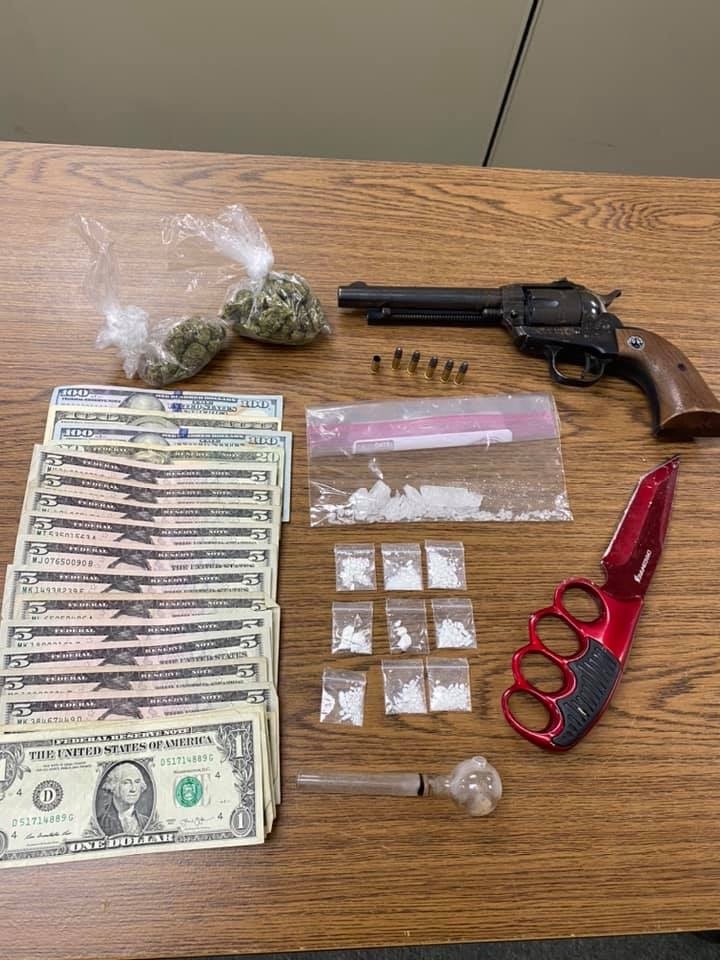 Two people have been arrested in Fayette County, following a brief foot chase by authorities.
Wednesday, just before noon, deputies with the Fayette County Sheriff's Department and La Grange Police responded to the LaGrange WalMart parking lot to a burglary call.
After locating and detaining two suspects, one bolted from authorities.  Attempts to taze the suspect were unsuccessful, but he was eventually apprehended.  26-year old Miles Rainge of Waelder was taken into custody along with a second suspect, 18-year old Juan Martinez, also of Waelder.
Numerous narcotics such as marijuana, methamphetamine and cocaine were located inside of their vehicle. Also located in the vehicle was a Ruger .22 handgun.  Rainge was also found to be carrying a knife.
Martinez was charged with manufacture/delivery of a controlled substance, possession of marijuana and unlawful carry of a weapon.  Rainge was charged with possession of a controlled substance, evading arrest and resisting arrest.