VAN HOOK SIGNS WITH ST. MARY'S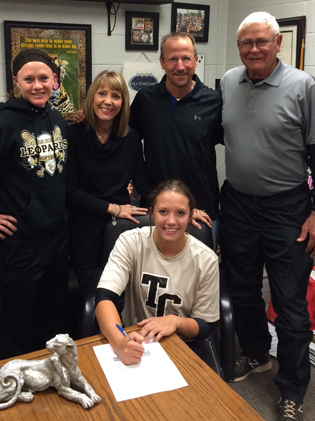 Former Brenham Cubette softball standout Olivia Van Hook signed a National letter of Intent to play softball at St. Mary's University Wednesday night.
Van Hook graduated from Brenham HS in 2013 and played softball and volleyball for the Cubettes.  She was the Owen Erickson female athlete of the year in 2013.
She played softball last year at Nicholls State University and transferred to Temple College where she will play this spring.
At St. Mary's she will join former Cubette and Blinn player Sydney Wellmann. Also at St. Mary's is former Brenham, Blinn, and Nebraska U player Haley Long who is the assistant softball coach.