WASHINGTON ON THE BRAZOS PARK TRANSFERS TO THC

Washington on the Brazos State Park was officially transferred to the Texas Historical Commission at a ceremony this (Tuesday) morning.  The park was previously operated by the Texas Parks and Wildlife Department.  Also transferred is the Barrington Plantation, formally known as Barrington Farms, and the Fanthorp Inn in Anderson.  The Star of the Republic Museum, which is operated by Blinn College, will transfer January 1st of 2020.  Nine historic sites across the state of Texas are being transferred to the Texas Historical Commission by the Texas Legislature so that each site can be managed in a more efficient manner.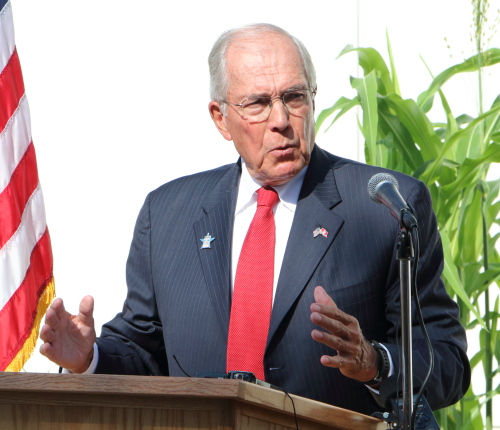 On hand for today's ceremony was Jon Nau, Chairman of the Texas Historical Commission.  Nau described what he sees as the challenge in the transfer:
Also on hand for the ceremony was State Senator Lois Kolkhorst.  She talked about the transfer and her effort to secure 8 million dollars in funding for the museum from the state legislature:
At the conclusion of the ceremony, both Nau and Kolkhorst signed their names to a copy of the Texas Declaration of Independence with a quill and ink to commemorate the day.