ST. PAUL'S EVANGELICAL LUTHERAN CHURCH YOUTH RAISE OVER $1,000 FOR FAITH MISSION FOOD PANTRY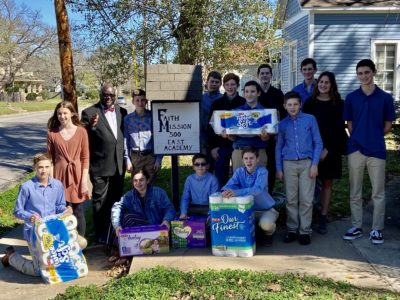 A Brenham church group has raised over $1,000 for a collaborative effort between Faith Mission and H-E-B.
St. Paul's Evangelical Lutheran Church's Confirmation Kids raised $1,021 for Faith Mission's Food Pantry, as part of the Annual Souper Bowl of Caring.
Each year, Faith Mission distributes over 85,000 pounds of food to individuals and families in Washington County that are in need.
Coordinators for the project were Julie Giberteau and Becky McDonald.