'TUX' NAMED PET OF THE WEEK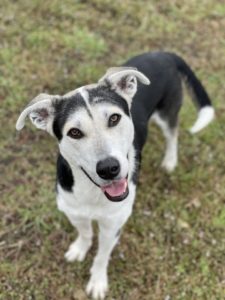 The Brenham Pet Adoption Center has named "Tux" as its Pet of the Week.
Tux is a male husky mix, over two years old.  Brenham Animal Services says he thrives outside but has enjoyed inside living with his previous rescue, so he is now looking for an indoor/outdoor combination.
Staff at the shelter say Tux has a fun nature and friendly attitude, with sudden bursts of activity.  He also makes friends easily, so he would be a good fit for anyone with a canine buddy looking for companionship.
Anyone interested in adopting or fostering a pet can go online to www.petfinder.com to see the shelter's available pets.  Appointments can be made by calling 979-337-7351 or visiting the Brenham Animal Services Facebook page.