OVER 300 VOTE ON OPENING DAY OF EARLY VOTING FOR PRIMARY RUNOFF

Over 300 people came to the ballot box on Monday, the first day of early voting for the primary runoff election in Washington County.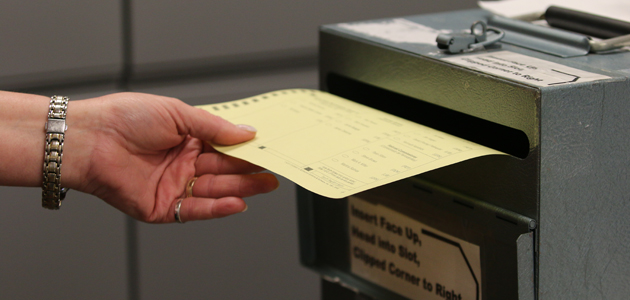 According to Washington County Elections Administrator Carol Jackson, there were 313 voters on Monday, including 291 Republican voters and 22 Democratic voters.
Early voting runs through Friday at the Washington County Courthouse Annex, with hours of 8 a.m. to 5 p.m. each day.
The primary runoff election is next Tuesday, May 24th.