'CONNECT AFTER 5' THURSDAY AT BLUE BELL CREAMERIES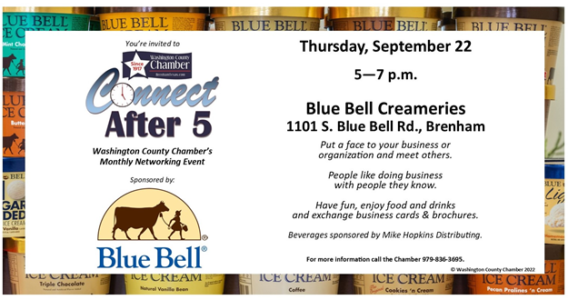 The Washington County Chamber of Commerce is hosting its "Connect After 5" networking event this (Thursday) evening.
Blue Bell Creameries, at 1101 South Blue Bell Road in Brenham, will be the site for this month's social.
Chamber members can enjoy fellowship, food and refreshments while exchanging business cards and brochures.
The event is free for all Chamber members and employees.