MEYERSVILLE VFD FRIED FISH DINNER FRIDAY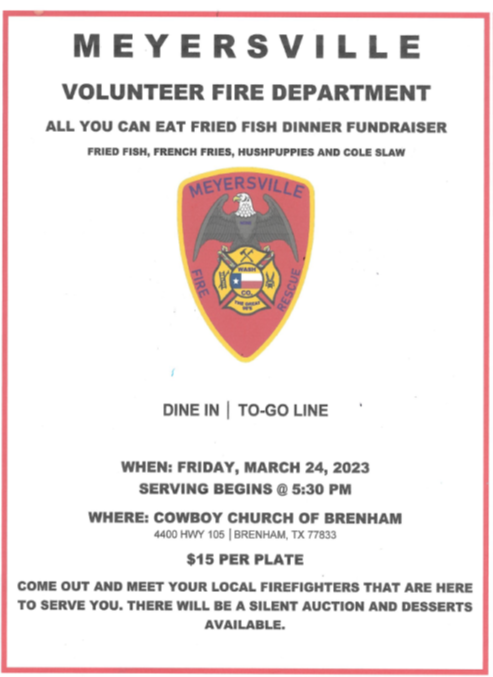 Citizens can support the Meyersville Volunteer Fire Department tonight (Friday) at its all-you-can-eat fried fish fundraiser.
The event gets underway with serving at 5:30 p.m. at the Cowboy Church of Brenham.
Plates of fried fish, French fries, hushpuppies and cole slaw will be sold for $15, dine-in or to-go.
Desserts will also be served, and there will be a silent auction.