GRILLING SAFETY TIPS FOR THE MEMORIAL DAY HOLIDAY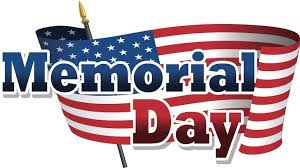 This weekend as Americans will be getting ready to observe Memorial Day, the National Fire Protection Association is advising caution when it comes to firing up those grills for a backyard barbecue.
According to the NFPA, an average of 10,600 home fires are started by grills each year and almost half of injuries involving grills are thermal burns.
To help get ready for the Memorial Day holiday weekend, the NFPA has provided multiple safety tips:
Always grills outdoors away from any flammable items.
They recommend keeping the grill at least three feet away from the house.
Open the lid to your gas grill before lighting.
Use long handed tools specifically when cooking on a grill.
Never leave your grill unattended.
Keep children and pets at least three feet away from the grill at all times.
Clean your grill after each use. The NFPA recommends placing coals from the grill in a metal can with a lid once they have cooled.