Central Texas Beekeepers Association Meeting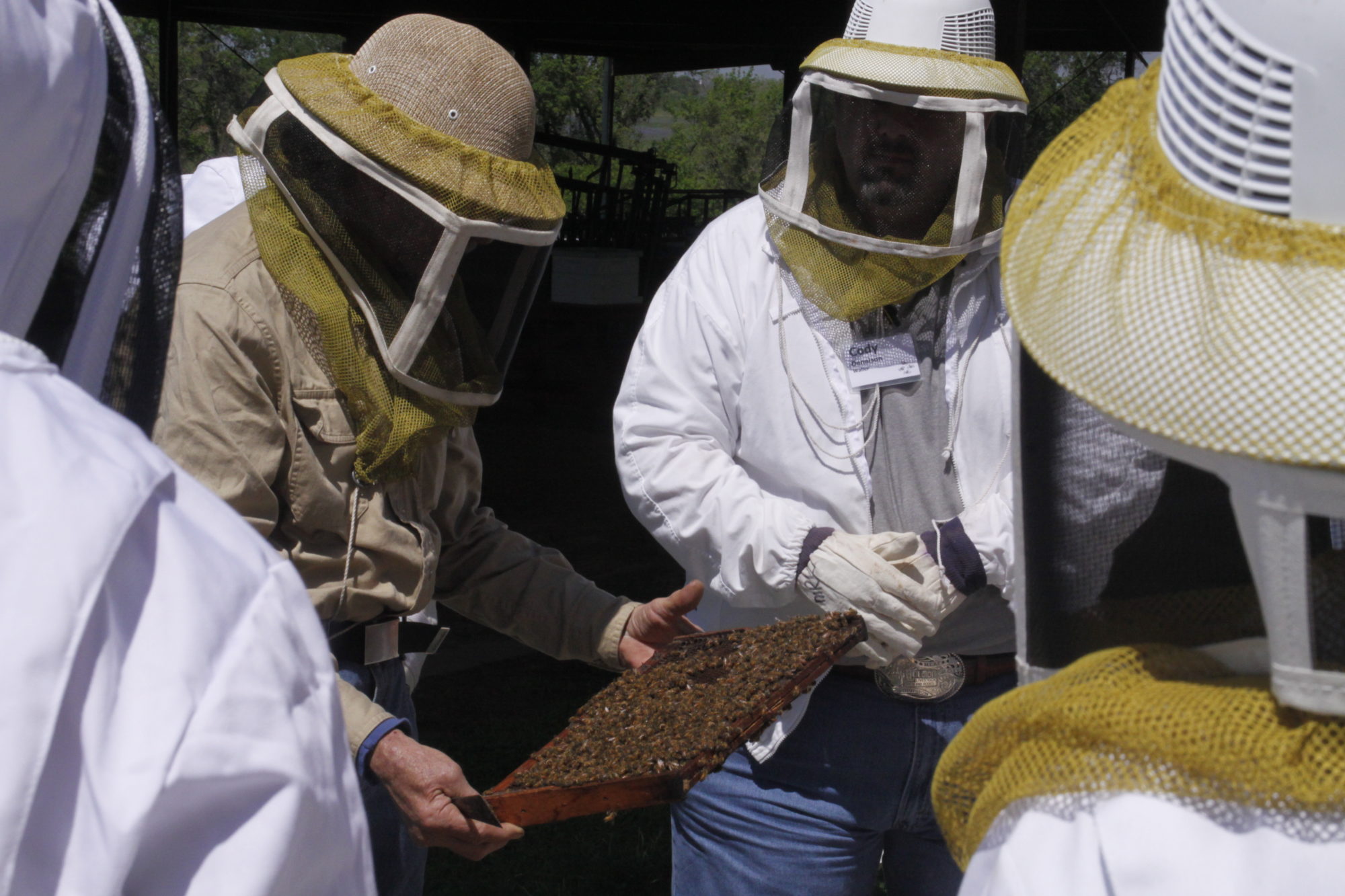 Central Texas Beekeepers Association meeting will be held on May 26th in the VIP Building of the Washington County Expo.   
4:30 – 5:30; Advisory Council Meeting. Everyone is welcome to attend. 
5:30 – 6:30; Youth Apprentice Program: overview of the Apprentice Program and beekeeping along with trying on bee suits for size, this session is open to anyone, adults and youth, that would like to attend and learn.  
6:30 – 7:30; Covered Dish Meal: Please bring a dish to share, drinks will be provided. 
7:30 – 8:30; Main Meeting: the main speaker this month will be Hailey Scofield, COE of Combplex. Hailey and her company are looking for beekeepers to participate in their National Science Foundation-sponsored study to test the field efficacy of their bee laser frame.  The study will determine how many laser frames per colony are needed to obtain the varroa control levels they are looking for. It should be really interesting to hear about putting lasers inside hives!  In addition to Hailey, we will be conducting some critical club business (election of a new Vice President), along with having a report on the bee school, our book of the month, gadget of the month and plant of the month sections. 
We will be sharing our main meeting via zoom for those that cannot attend in person. This is my first attempt to set up a zoom meeting, but if all goes well, you can join us by following the below URL, or logging onto zoom with a Meeting ID of 885 7214 5754.  The Passcode is n9nwNx. https://us05web.zoom.us/j/88572145754pwd=YVpyR1BzUDg4aUVreEN5UmpudXJ6Zz09