FIRE IN ROUND TOP DESTROYS R.V.

No one was injured but an RV was destroyed by an afternoon fire in Round Top, Monday.
According to Fayette County Sheriff Keith Korenek, firefighters were called out around 12:15, Monday, to the 1400 block of North Highway 237 in Round Top.
At the scene, firefighters from the Round Top-Warrenton Department found an RV fully engulfed in flames.  The fire was alto threatening another structure.
Firefighters were able to quickly extinguish the blaze, but the RV was a total loss and there was minor damage well house and exterior wall to an adjacent residence.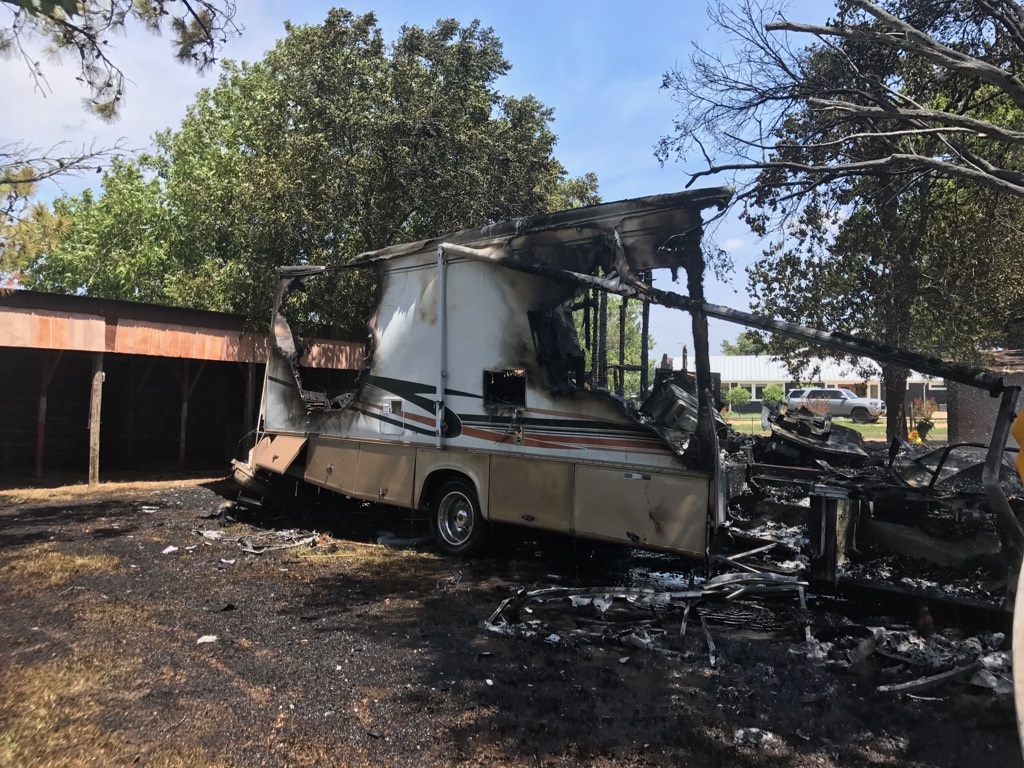 There were no injuries reported.
The cause of the fire has not been determined, but it is believed to be a mechanical failure.