TEXAS LEGISLATURE PASSES BILL POTENTIALLY MOVING 2022 PRIMARY ELECTIONS

Legislation potentially pushing back the 2022 primary elections in Texas could soon be signed into law.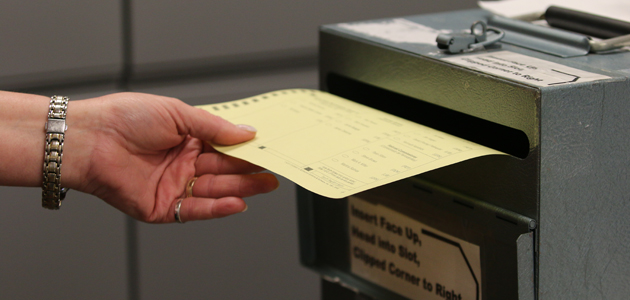 Senate Bill 13, from Senator Joan Huffman (R-Houston), has been sent to Governor Greg Abbott after being approved by the House and Senate this week.
The bill gives the Secretary of State the authority to change the dates of the primary election and any runoff election, along with related dates for candidate filings, depending on when a redistricting plan is finalized.
If the bill is signed into law, it would keep all current primary election and associated administrative dates the same, as long as a redistricting plan is completed by November 15th.  This would set a primary date of March 1, 2022 and a runoff of May 24, 2022, with candidate filing taking place between November 29th and December 13th.
However, if a redistricting plan is not finished by November 15th, but is completed before December 28th, the primary election would be delayed to April 5, 2022 and the runoff would shift to June 21, 2022.  Candidate filing would occur from January 10-24, 2022.
If the redistricting plan is not completed until after December 28th but before February 7, 2022, the primary would move to May 24, 2022, while the runoff would be pushed back to July 26, 2022.  Candidates would be able to file between February 21 and March 7, 2022.
In the event that a redistricting plan has not become law on or before February 7, 2022, the Secretary of State would then set the dates of the filing period and the general and runoff primary elections.
The Senate Select Committee on Redistricting is set to hold a series of regional public input hearings from September 7-11 via Zoom to gather feedback on redistricting.  Residents can register to testify remotely the Senate of Texas website.