The attorney for Chester Jackson, Jr. says pursuing an indictment against her client, considering his treatment while in Burleson County custody, creates a "clear conflict".
In a statement released Thursday, attorney U.A. Lewis said seeking charges for an intentional crime requires a consideration of the mental state of the one accused.
Lewis said, as Jackson was identified as having a "mental crisis", Burleson County pursuing charges against him is "shameful, retaliatory, and lacks any level of compassion for this man who continues to fight for his life".
Earlier this week, an Austin-based law firm representing Burleson County released an offense report, which indicated Jackson assaulted a booking officer on April 21st.  The offense report indicated audio and visual recordings were collected as evidence in the incident, which involved the booking officer identified in Jackson's public intoxication arrest two days prior.
Lewis stated that the Burleson County District Attorney's Office presented Jackson's case to the same grand jury that indicted former Caldwell Police Sergeant Robert Baucom for Official Oppression. She questioned how the jury could "in good faith" prosecute and seek justice for Jackson.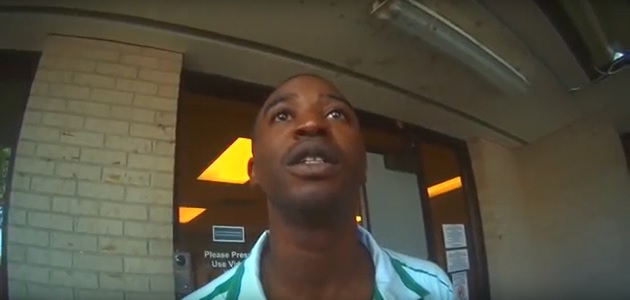 Lewis said she has yet to hear from the District Attorney after reaching out to her, and has not received a copy of the indictment despite putting in the same requests as media. She said her law office has requested all videos showing Jackson in jail, and has not seen video of this "alleged assault".
Jackson was released from jail April 21st, and taken to the Cross Creek psychiatric hospital in Austin.  Following an incident during a brief stay there, Jackson was taken to another hospital and placed on life support.  He continues his recovery to this day.
According to Lewis, Jackson's first court hearing is scheduled for August 26th.
Full statement from U.A. Lewis, The Lewis Law Group, below:
The seeking of the indictment and charges for an intentional crime (meaning it requires a consideration of his mental state) against a person who had been identified as having a mental crisis, by Burleson County, is shameful, retaliatory and lacks any level of compassion for this man who continues to fight for his life. This was the SAME DA's office that presented to the SAME GRAND JURY that indicted his oppressor, Robert Riley Baucom, on the same day.  How could they go forward in good faith and seek justice for him as a victim and prosecute him as well? This is a clear conflict.
I have yet to hear from the DA on this matter. I have tried to speak to her, no response. I have yet to receive a copy of the indictment, I have placed the same request as media but have been denied the information. We have asked for all videos depicting Chester Jackson in the jail, where is the video of this alleged assault?

Chester Jackson's first court hearing is August 26, 2019, we have asked to court to allow me to appear on his behalf. We will fight these allegations.