The Bluebonnet Haven youth treatment facility is nearing completion, and is now being reviewed by the Texas Department of Health and Human Services (DHHS).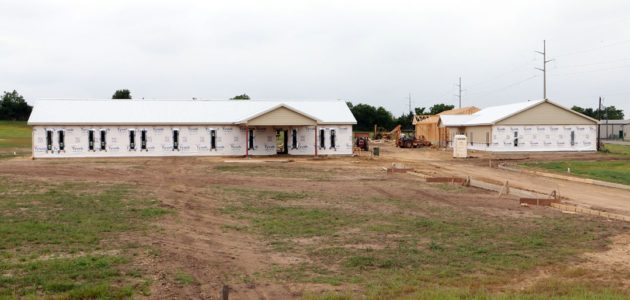 DHHS Press Officer Christine Mann told KWHI on Friday that the agency has received an application for licensing the Bluebonnet Haven facility in Brenham. Mann said the application was received on August 27th, and that it is currently under review.
The facility must be licensed before it can start contracting with the state to treat youths.
Mann said the application will be looked at to see if it has all necessary information, and if it does, the agency has 21 days to complete an inspection to determine if the facility complies with standards. According to Mann, follow-up inspections could be required, if problems are discovered in the first walk-through.
After the agency sends operation notice confirming it has reviewed the application, it will have two months to decide on issuing a permit, unless good reason is found to delay the process. Mann says permit applications can be denied if a particular operation doesn't adhere to minimum standards or administrative rules.
Bluebonnet Haven, which is being built on Highway 36 South near Brenham State Supported Living Center, has drawn opposition from several local and county officials. The Brenham City Council, Washington County Commissioners, and Brenham school board have all passed resolutions against the licensing, citing the facility's potential harm to the community.
If licensed, Bluebonnet Haven would act as a residential treatment center for youths, and would also provide educational services through a contract with Trinity Charter School. The Texas Education Agency approved Trinity's application for a charter school at the facility in April.