The Brenham School Board will recognize several individuals and groups at its Monday meeting.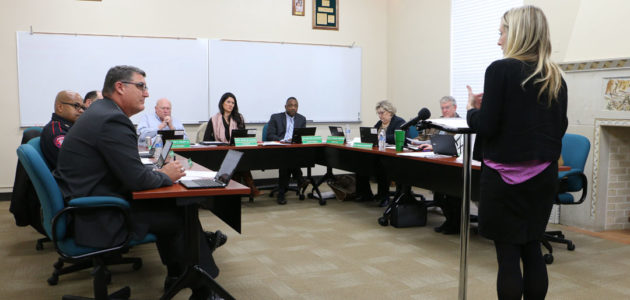 The board will recognize the Brenham High School MCJROTC, ahead of their upcoming National Championship trip to Washington, DC in April. In addition, it will give recognition to the school's recent science fair winners, Washington County Spelling Bee winner, and this month's recipient of the "You Make a Difference" award.
The board will also look to pass a resolution cancelling May 4th's trustee election, due to unopposed candidacy.
In consent agenda, the board will consider a one-year contract extension with Greater East Texas Insurance Associates for the upcoming school year, for student athletic and catastrophic insurance. It will also consider contract renewals for the district's internet service providers.
Also in consent agenda, the board will issue a Children's Internet Protection Act compliance statement, view the annual instructional materials allotment report and TEKS certification, consider replacement of the Junior High School band hall chiller, and receive any monetary donations.
Board members will also hear a campus administrative report, updates on district safety and security, and a report on the 86th Legislature.  The board will also discuss the Texas Association of School Boards Summer Leadership Institute.  The board will then adjourn into executive session to discuss personnel matters.
The board will meet Monday evening at 6 p.m., in rooms 111 and 113 at Brenham High School.