The Brenham School Board will go through a series of reports and updates at its meeting Monday.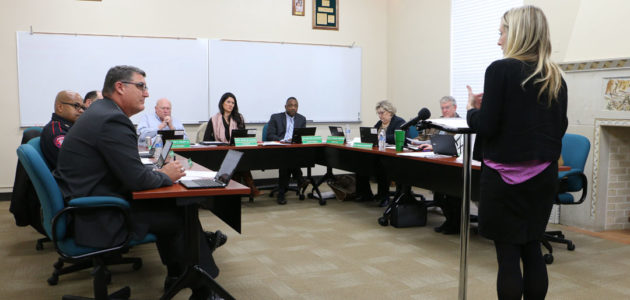 The board will discuss construction projects going on at the high school, and receive an update from Superintendent Dr. Walter Jackson on the 86th Legislature.  The board will also receive a curriculum and accountability update.
Also in session, the board will look over teacher and administrative contracts, and the employment of administrators.
In consent agenda, the board will consider the purchase of materials for safety vestibules and upgrades to high school projectors.  It will also authorize a pair of out-of-state trips for students: one for MCJROTC students to attend the All Services National Drill Meet in Daytona, Florida from May 3-6, and another for 9th grader Emily Crawley to attend the INTEL International Science Fair in Phoenix, Arizona May 12-17.
Board members will also recognize this month's recipient of the "You Make a Difference" award, and receive a TABSE Demonstration School District presentation.
The board will then adjourn into executive session to discuss personnel matters.
The board will meet Monday evening at 6 p.m., in rooms 111 and 113 at Brenham High School.