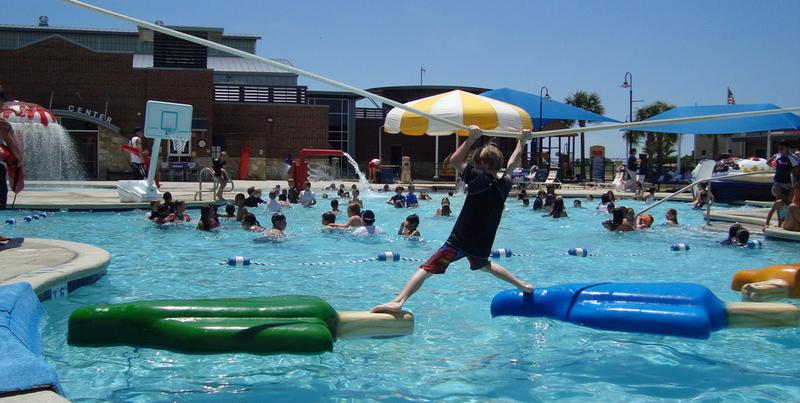 The City of Brenham has released more information explaining the repairs that have caused a month-long delay in the summer opening of the outdoor pool at the Blue Bell Aquatic Center.
Wende Ragonis, Director of Community Services for the City of Brenham, says what was originally planned as a one-week project now may take as long as two months.  Ragonis says the complete re-plastering of the outdoor Leisure Pool at the Aquatic Center was scheduled as part of an overall upgrade of infrastructure at the facility.  While the indoor portion of the project went well, problems arose during the demolition phase of the outdoor pool.  Ragonis says it was discovered that the pool's drainage system, which is now almost 20 years old, is no longer in compliance with state and national regulations and codes.  Some of the parts needed to bring the drainage system up to code are having to be manufactured, causing a further delay.
Ragonis says the City had not anticipated these problems, and were expecting the re-plastering to only take a week as the contractor estimated.  In hindsight, she says the City could have started the outdoor work before the indoor portion, or even done the outdoor pool earlier this winter, had they known the extent of the work required.  With the planned opening of the Leisure Pool pushed back from Memorial Day weekend to June 23rd, Ragonis says the Aquatic Center staff are planning some fun activities in the meantime for the indoor pool.  She says they are committed to making a visit to the indoor pool a great experience for kids.