CITY OF BRENHAM CLOSES FACILITIES TO THE PUBLIC; APPOINTMENTS, ONLINE OPTIONS STILL AVAILABLE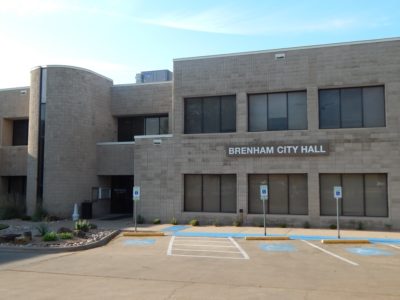 The City of Brenham has announced that all of its facilities will be temporarily closed to the public—except by appointment—to help reduce the spread of COVID-19.
As of 2 p.m. this (Wednesday) afternoon, the following facilities are now closed to the public:
Brenham City Hall
Brenham Municipal Court
Pet Adoption and Animal Services
Blue Bell Aquatic Center
Citizens Collection Station
Brenham Recycling Center
Brenham Police Department
Brenham Fire Department
Nancy Carol Roberts Memorial Library
Brenham and Washington County Visitor Center
Update Thursday @ 5:55 a.m.: The Citizens Collection Station and Brenham Recycling Center will remain open as usual, per Communications and Public Relations Manager Melinda Gordon.
In addition, city-hosted special events and other events requiring city assistance, such as the Spring Open Collection Days for county residents April 2-4 at the Citizens Collection Station, have been cancelled.  Events at the Barnhill Center have also been put on hold.
During this temporary closure, utility and municipal court payments will be accepted via the drive-thru at Brenham City Hall from 8 a.m. to 5 p.m., Monday through Friday.  The drive-thru kiosk is available 24/7.  The Nancy Carol Roberts Memorial Library will feature virtual programming on its Facebook page.
Online payments are unaffected by these closures, and can be made at any time.  All City of Brenham services continue to operate as normal.  To make an appointment, call Brenham City Hall at 979-337-7200.  For more information, visit www.cityofbrenham.org.