BRENHAM CITY COUNCIL DISCUSSES CHANGES TO NOISE ORDINANCE

Potential adjustments to the City of Brenham's noise ordinance were debated by the Brenham City Council at its meeting Thursday.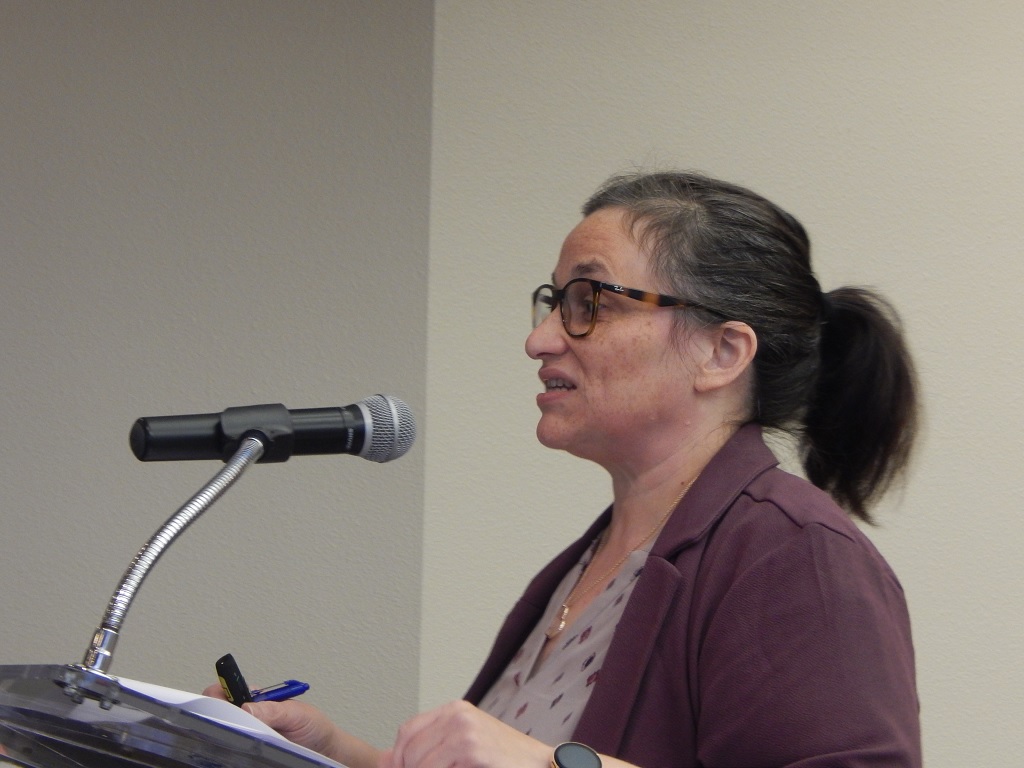 Councilmembers talked about proposed changes like setting different allowable decibel levels during morning and night; creating a framework for noises that are always allowed, never allowed or otherwise subject to decibel levels; measuring noise level at the receiving property line rather than that of the noise maker; making sure nuisance noises should not be discernable in areas with steady traffic; and taking steps to protect music tourism and Brenham's "Music Friendly Community" designation at live music venues.
Legal and Legislative Services Manager Karen Stack said the intent of the discussion was to help clean up provisions of the noise ordinance to make any restrictions easier to understand and implement.
Part of the council's discussion included whether reduced decibel limit allowances at night should be used in commercial- and industrial-zoned areas as they are in residential zones. Several residents spoke at the meeting, with some complaining that businesses near their homes continued noisy operations late into the evening or night. Others asked the city to put more into the noise ordinance for enforcing restrictions and to take into account the context of the noise itself, not just the decibel limit.
Addressing the question on decibel limits for businesses, Mayor Milton Tate said he would be concerned that with some of those businesses incorporating three work shifts, they might have to reduce staffing to meet any reduced noise requirements.  Councilmember Atwood Kenjura and Brenham | Washington County Economic Development Director Susan Cates agreed, saying a stricter noise limit at night would not just affect a business, but all of its workers, and that those reduced operations might impede that company's viability.  Councilmember Shannan Canales rhetorically asked whether the council is weighing that more than the entire community.
Click here to view the council presentation on the city noise ordinance from Thursday's meeting.
Also at Thursday's meeting, the council:
Held executive session discussion with the city attorney regarding City of Brenham v. WTG Gas Marketing, Cause No. 37573, 335th Judicial District Court, Washington County; Aviators Plus v. City of Brenham, Cause No. 37896, 21st Judicial District Court, Washington County; and the Texas Public Information Act, the Texas Open Meetings Act and associated legal matters.
Approved orders calling for the city council's general election and Ward 3 special election on May 6th.
Approved an amendment to the professional services agreement with Strand Associates for engineering services related to water source evaluation and water treatment plant expansion.
Approved a resolution authorizing the submission of a grant application to the Texas General Land Office for the Community Development Block Grant Mitigation Regional Method of Distribution Program for road and drainage improvements on Lott Lane.
Approved a resolution authorizing the acceptance of a grant from the Office of the Governor, Public Safety Office, Criminal Justice Division for the 2023 Bullet-Resistant Shield Grant Program.
Passed an ordinance on its first reading authorizing the placement of a stop sign on Marjorie Street at the intersection of Atlow Drive.
Approved a resolution authorizing the acceptance of public infrastructure improvements in the Vintage Farms subdivision, Phase 5.
Click here to view the agenda packet for Thursday's meeting.