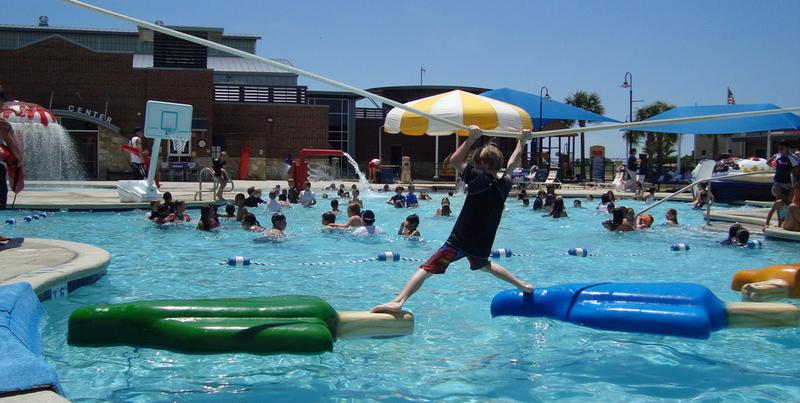 Problems encountered with the improvements at the Blue Bell Aquatic Center have delayed the opening of the outdoor leisure pool for at least four weeks.  The leisure pool was to open Memorial Day weekend for the summer, but now the opening is set for Saturday, June 23rd.  Tammy Jaster, Supervisor at the Aquatic Center says that contractors working on the outdoor pool have run into significant problems due to the age of the pool and that has forced the delay.  The contractors anticipate completing their work on June 19th, and the pool should be filled and ready to open on June 23rd.
The Floats-n-flicks movie scheduled for May 31st has been moved to Hohlt Park.  Also swim lessons and water babies scheduled between June 4th and June 21st will take place at the indoor pool.
Jaster says that due to the late opening of the leisure pool, they plan on keeping it open longer at the end of the summer.  She says that they will be posting the extended hours in August.