BRENHAM PLANNING AND ZONING TO DISCUSS AMENDED ORDINANCE DEFINITIONS FOR GOV'T BUILDINGS, CHURCHES

The Brenham Planning and Zoning Commission will hold a workshop Monday on possible zoning ordinance amendments pertaining to the use of government-owned facilities and places of worship.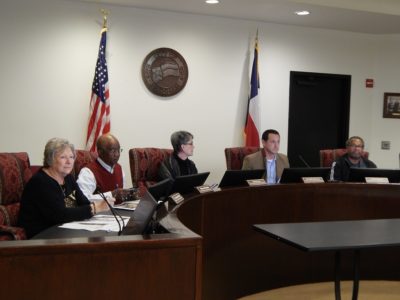 Commissioners will hold a text amendments discussion to define and give parameters for the uses related to those institutions, as well as others of educational, charitable, or philanthropic nature within the city's residential zoning districts.
Project Planner Shauna Laauwe said the city's current zoning regulations, while allowing churches and related auxiliary uses including educational and philanthropic, does not contain definitions of what a church is or what philanthropic uses are comprised of. She said, that being the case, these uses are opened up to "wide and potentially inconsistent interpretation".
According to Laauwe, city staff are recommending using the term "places of worship" rather than "churches", in order to encompass all faiths. In addition, she said limiting the term to "churches and related auxiliary uses" could be seen as restricting other places of worship, and potentially subject the city to First Amendment questions.
City staff are looking to define places of worship as "a church, synagogue, temple, mosque, or other facility that is used on a regular basis for worship by persons of a similar belief".
Staff are also recommending that places of worship that do not provide a day school or day care program, and are on the site of an acre or less, be allowed as a permitted use in residential zoning districts. Laauwe said this change would benefit smaller neighborhood churches that have minimal adverse impacts on the surrounding area.
In addition, staff wish to remove the term "philanthropic" and replace it with community centers and non-profit/charity organizations, which could be allowed as permitted or specific uses based on site square footage.
In regards to facilities owned by the state or federal government, staff are considering amending ordinance to add and define Institutional Uses as "Government (federal or state) owned structures, facilities and uses as well as primary and secondary schools and accessory facilities, but not to include penal or mental institutions".
Primary and secondary schools are currently listed as specific uses in residential districts. Government owned structures, facilities and uses would also be specific uses.  Options for allowing as a permitted use with site restrictions could be considered.
Also at their meeting Monday, commissioners will hold public hearing and possibly act on:
A replat of two lots in the Duncan and Robert subdivision, containing approximately 20.1 acres of land south of the intersection of Highway 36 and Blue Bell Road.
A replat of three lots in the Pecan Street subdivision, containing approximately 2.17 acres of land at 503 and 511 Pecan Street.
A replat of two lots and a portion of Reserve "B" in the Brenham Business Center subdivision, phase 1 and including a portion of a 32.16 acre tract to create one lot in the Brenham Business Center consisting of 29.15 acres of land at 3015 South Blue Bell Road.
The Commission will meet Monday evening at 5:15 p.m., at Brenham City Hall.