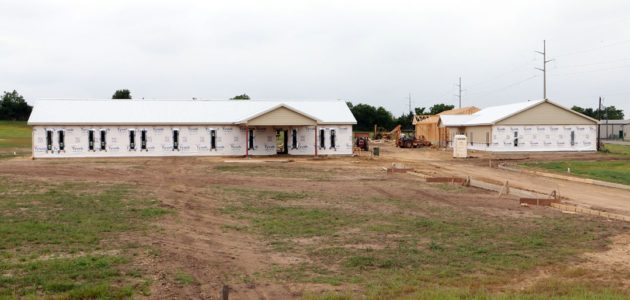 A public town hall meeting on the Bluebonnet Haven Youth Treatment Facility is set for next week.
According to Washington County Judge John Brieden, the highly controversial facility—in his words, "has been able to avoid a public hearing in their licensing process."
Brieden says he was told by the Director of Field Services, at the Department of Family Protective Services, that since the facility plans to treat human trafficking victims, the state allows them to forego having a public hearing.
Brieden says what he was told is that the state would inspect the building and require a town hall meeting, before a license was issued.
Brieden has decided to hold a town hall meeting, next Tuesday at 6 p.m., at the Washington County Fairgrounds Events Center.
According to Brieden, Bluebonnet Haven owner Randall Bryant has declined to attend the public meeting.
Bryant has not answered KWHI's request for comment.
Brieden says he has invited officials and representatives from the city and state, as well as the Brenham school district, Washington County Chamber, Economic Development Foundation, and the Brenham State School.
Bluebonnet Haven, which is located on Highway 36 South near the Brenham State Supported Living Center, has drawn opposition from a slew of local and county officials.
The Brenham City Council, Washington County Commissioners, and Brenham school board have all passed resolutions opposing the licensing, citing the facility's potential harm to the community.  State Senator Lois W. Kolkhorst has also voiced her concerns over the facility.
Bluebonnet Haven would act as a residential treatment center for troubled youths, and would also provide educational services through a contract with Trinity Charter School of Katy.
Bryant has said that, while he worked at two facilities that have come under fire over the years: Five Oaks Achievement Center in New Ulm and Prairie Harbor facility in Wallis, he told city and county officials at a special meeting back in January that he would do differently in Brenham.