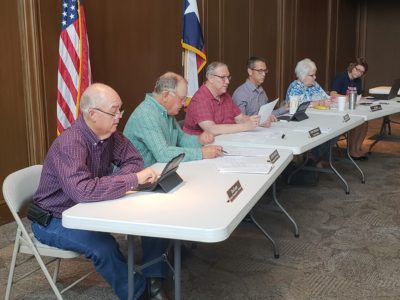 Washington County Commissioners will look over the Hotel Occupancy Tax Board's 2019 budget at Tuesday's meeting.
The board will present the commissioners with the budgeted funds decided on at their meeting in early October. These funds dictate which local tourism entities receive hotel occupancy tax (HOT) funds.  If approved, these monies will be officially allocated to each organization, as determined by the budget.
At the board's meeting in October, it received around $790,000 in total funding requests, but only had $613,000 available to distribute. About $483,000 of that, according to the budget passed in the meeting, will go into the city of Brenham's operation of the Visitor's Center, in addition to marketing, staffing, advertisement and promotion.
Commissioners will also consider an amendment to its agreement with Tyler Technologies, the company that provides financial software for the county. The amendment will add modules to the county's software, which will provide scheduling, clock-in and clock-out capabilities.
Commissioners will also potentially authorize the county engineer to purchase a new tractor through a state approved vendor. County Judge John Brieden says the county Road and Bridge department budgets for major equipment each year, and some major purchases haven't been made yet this year.
In other items, the court will look at the county auditor's request to perform an audit of fiscal year 2018's asset forfeiture report. It will also look at the Sheriff's Office's request for four night-vision goggles with a grant through the Office of the Attorney General.
Commissioners will meet Tuesday at 9 a.m., at the Washington County Courthouse.