BLUE BELL REVEALS 'STRAWBERRY LEMONADE' FLAVOR FOR SUMMER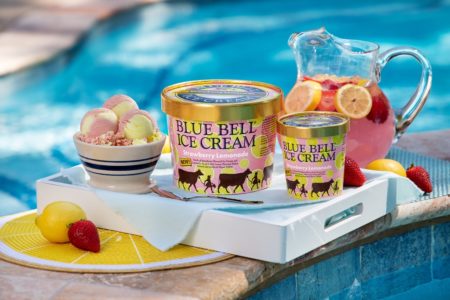 Blue Bell says its newest summertime flavor is a refreshing way to beat the heat.
Strawberry Lemonade Ice Cream is a strawberry ice cream swirled with a lemonade sherbet sprinkled with lemon-flavored flakes.
The flavor is available for a limited time in half gallon and pint sizes.
To learn more, or to see a full list of flavors in stores, go to www.bluebell.com.