WASHINGTON CO. CHAMBER NOW TAKING NOMINATIONS FOR MAN, WOMAN, SMALL BUSINESS OF YEAR

The Washington County Chamber of Commerce is now accepting nominations for 2020's Man and Woman of the Year and Small Business of the Year.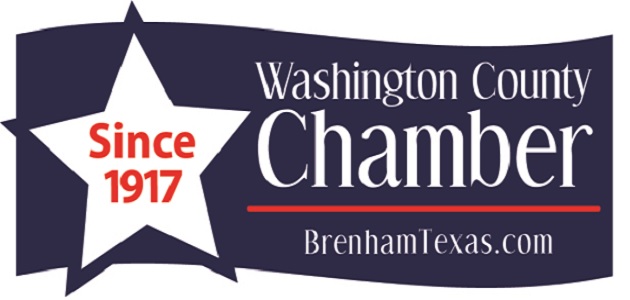 The Chamber's long-standing tradition annually recognizes the achievements of a pair of individuals.  The winners are announced at the annual banquet held by the Chamber and the Brenham Economic Development Foundation.  2019's award recipients were Charlie and Carolyn Matejowsky.
The date for 2021's banquet has not yet been set, but Chamber President Wende Ragonis says the Chamber will likely make an announcement in mid-December.
In January, the immediate past chairman of the Chamber board will bring together a committee made up of past award recipients to review nominations and vote on this year's candidates.
Nomination forms, which include judging criteria, are now available.  They can be obtained by either contacting the Chamber to have a form emailed, or they can be downloaded via the links below.
Click here to download the Man and Woman of the Year nomination form.
Click here to download the Business of the Year nomination form.
Completed nomination forms are due to the Chamber by 5 p.m. on Friday, January 8, 2021.
Winners are only selected from nominations received.  Nominations from previous years may be considered if resubmitted by the January 8th deadline.