BRENHAM HERITAGE MUSEUM TO HOST SCANNING SESSION FOR OLD PHOTOS SEPTEMBER 25

The Brenham Heritage Museum will hold the second of two photo scanning sessions next weekend to scan old local photos for use in future exhibits.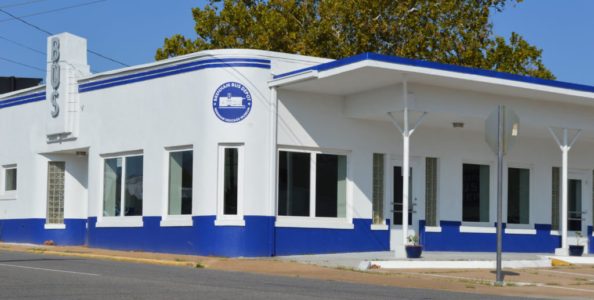 The public is invited to bring their photos to the Bus Depot Gallery at 313 East Alamo Street from 10:30 a.m. to 3 p.m. on Saturday, September 25th.
A non-exclusive photo release must be signed to share the photos with the museum, and the rights to the images must be owned by the family bringing them.  The museum says high-quality family snapshots are well suited.
The goal of museum staff is to make high-resolution scans of the photographs while people wait, but if there are more than 20 images, or if turnout is especially heavy, then the owners of the photos can either leave the images for scanning and later pickup or they can make an appointment for a weekday in the future.
Anyone who has a particularly large number of photos to share is asked to contact the museum to schedule a private scanning session.  For those who would prefer to donate the original old photos with local subject matter, the museum will discuss adding them to the collection.
The scanning campaign was set to kick off in early 2020 when the COVID-19 pandemic arrived.
To learn more, to donate or to contribute to the museum's capital campaign, visit www.brenhamheritagemuseum.org.