SIX CANDIDATES ON BALLOT FOR WASHINGTON CO. CHAMBER BOARD

Washington County Chamber of Commerce members have begun receiving ballots to elect new directors to the Chamber Board of Directors.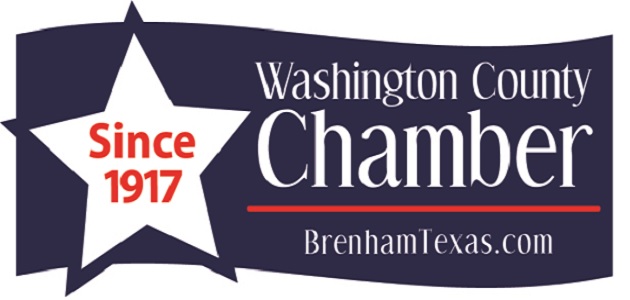 Six candidates have been nominated to fill six seats on the board for a three-year term ending December 2025.
This year's nominees are Justin Michael Colley, Regional Sales Manager at Brannon Industrial Group; Gary Durrenberger, Bank of Brenham – Chappell Hill Vice President and Branch Manager; Shane Nelson, owner of Bluebonnet Abstract and Title; Lete Phillips, creator of the Lete Phillips Exercise Program and community activist; Chris Ann Stroech, co-owner of Washington County Landscapes; and Stephanie Wehring, Executive Director of the Boys & Girls Club of Washington County.
All Chamber members are receiving electronic ballots to vote in the election.  They have the choice to write-in a candidate instead of selecting from the names on the ballot.
Ballots must be returned to the Chamber by October 31st.
Board members whose terms are ending this December are Susan Cates of Brenham | Washington County Economic Development, Michelle Panko of Brenham Veterinary Hospital / Barking Ranch Pet Resort, Roger Ross of Coldwell Banker Properties Unlimited, Jeffrey Sadler of Del Sol Food Company, and Dr. John Turner of the Blinn College District.