UVALDE MAN ARRESTED IN FAYETTE CO. FOR MONEY LAUNDERING

Fayette County Sheriff's deputies confiscated nearly $40,000 in cash during a traffic stop Wednesday.
Shortly after 2:30 p.m., Drug Interdiction Investigator David Smith stopped a 2001 Isuzu Rodeo SUV on I-10 near Flatonia.
After speaking with the driver and receiving consent to search the vehicle, Smith located an aftermarket compartment built into the engine area under the manifold.  Inside the compartment were several vacuum sealed bundles of United States currency.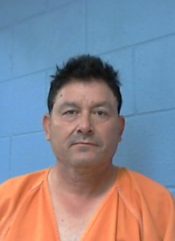 Smith, along with Drug Interdiction Sergeant Randy Thumann and K-9 Kolt, seized $39,490.
54-year-old Jose Flores of Uvalde was arrested for Felony Money Laundering and transported to the Dan R. Beck Justice Center.