WASHINGTON CO. TO UNDERGO FEASIBILITY STUDY FOR EXPO FACILITIES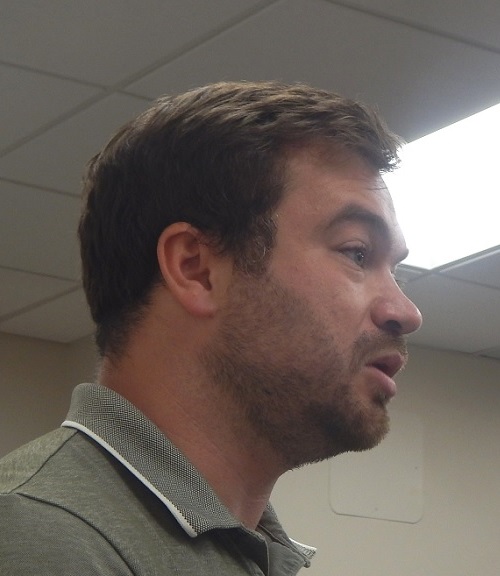 Washington County is embarking on a process to determine the long-term viability of the Washington County Expo.
County commissioners agreed unanimously today (Tuesday) to proceed with Hunden Partners to perform a market plan and feasibility study for the Expo.
Expo Director Harrison Williams said this study will look at what will be required out of the Expo's facilities for the next 30-50 years and beyond, as well as how the county can better stand out from area venues.
Williams said community engagement will be a big component, and there will be several opportunities for the public and stakeholders to give their opinion through meetings with 4-H, open forums and Zoom sessions.
The multi-part process will look at facility utilization and historical performance metrics, economic demographics and tourism data, who the county's primary competitors are, benchmarking, site recommendations, demand and financial projections, the impacts on local employment, and an analysis on fundraising and funding best practices, such as considering naming rights for barns.
Williams said the plan is meant to chart a clear path forward for the Expo in how it can best serve Washington County and the community.
The cost for the agreement to perform services is $64,800 and will be funded with American Rescue Plan Act dollars.
Commissioner Candice Bullock thanked Williams for leading this project and said the court supports seeking this endeavor. County Judge John Durrenberger agreed, saying it has been needed for a long time and that "we need to have a direction." Commissioner Don Koester said he feels the fairgrounds have fallen behind some area facilities and that "we need to catch up." Commissioner Dustin Majewski said he is sure the public will give plenty of ideas.
Also at today's meeting, the court:
Approved the usage of Texas Law Enforcement Officer Standards and Education (LEOSE) Texas Comptroller Education Funds and Texas Asset Forfeiture Funds to purchase holsters and tac lights for recently ordered handguns for the Washington County Sheriff's Office.  Chief Deputy Jay Petrash said the purchases will use $8,609 in LEOSE funds for the holsters and $5,175 in asset forfeiture funds for the tac lights.  He said no local tax dollars are being used. 
Approved a proclamation declaring October 1-7 as National 4-H Week in Washington County.
Renewed a user license agreement for an online vital records request application with Permitium, LLC for the county clerk's office.  The cloud-based software offers online options to process, issue and make payment for birth, death and marriage certificates.
Received the Washington County Extension Service's quarterly impact report, along with monthly reports from the sheriff's office, county and district clerks, justices of the peace, auditor, tax assessor-collector, treasurer, constables, elections administrator and veterans service officer.