BRENHAM HERITAGE MUSEUM ANNOUNCES HISTORY LECTURE SERIES

The Brenham Heritage Museum is launching a new bi-monthly lunchtime lecture series.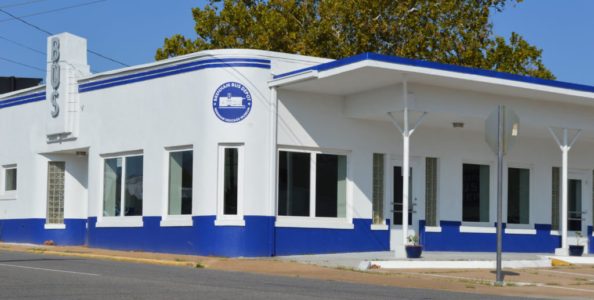 The museum says it will bring experts on history and culture topics to Brenham for live appearances.
Six speakers are featured in the lecture series, which is sponsored by longtime Brenham resident and museum board member Seth McMeans.  A bonus lecture will possibly be held later in the year.
The inaugural lecture will be held Monday, February 28th at noon in the Bus Depot Gallery at 313 East Alamo Street.  It will be delivered by Dr. Andrea Roberts of Texas A&M University, who will explore a half dozen of the largest Freedom Colonies in Washington County.
Dr. Roberts will provide overall background and specifics about the communities, which were started by formerly enslaved people in the decades following the Civil War.  Her lecture will accompany an exhibit that will be in place in the building at that time.
The second speaker is Texas historian James Bevill, known for his award-winning book The Paper Republic.  His presentation on Monday, March 28th will cover his new book, Blackboards and Bomb Shelters: The Perilous Journey of Americans in China During WWII. 
Museum Director Mike Vance said he is very excited about the lecture series, and hopes that people take advantage of the opportunity to hear from some of the state's best authors and historians in person.
The lectures will be held the fourth Monday of certain months from noon to 1 p.m.  Attendees can bring their own lunch or purchase a sandwich at the venue.  The first speakers will appear in the Bus Depot Gallery, but as the post office building renovation progresses, the museum hopes to move the speakers into that building later in the year.
The series is free to all museum members and $5 for all others.  For details on museum memberships or on the museum's capital campaign, visit www.brenhamheritagemuseum.org.