BRENHAM PARKS AND REC BOARD TO DISCUSS BRENHAM FAMILY PARK, BBAC, SKATE PARK

The Brenham Parks and Recreation Advisory Board will hold discussion on several park projects at its meeting Wednesday.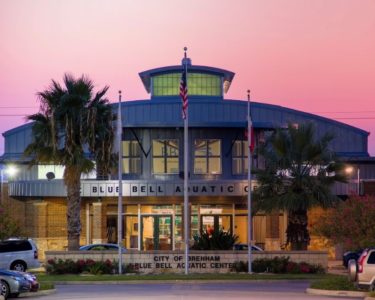 The board will meet in work session to hear an update on the Texas Parks and Wildlife Department (TPWD) Local Park Grant Program for Phase 1(a) of the Brenham Family Park.  It will also receive an update on the Recreational Trails Grant Program for the nature trail at Hohlt Park.
In addition, board members will receive presentations on the skate park at Fireman's Park and the design and plan for the modified second phase of the Blue Bell Aquatic Center.
The board will also discuss 2021-22 Fiscal Year funding from the Brenham Community Development Corporation (BCDC) for various parks and recreation projects.  The meeting will wrap up with a series of staff updates.
The board will meet Wednesday at noon at the Blue Bell Aquatic Center.