CARMINE STATE BANK DONATES TO BURTON BRIDGE MINISTRY CAPITAL CAMPAIGN

A local bank has contributed to the Burton Bridge Ministry's capital campaign.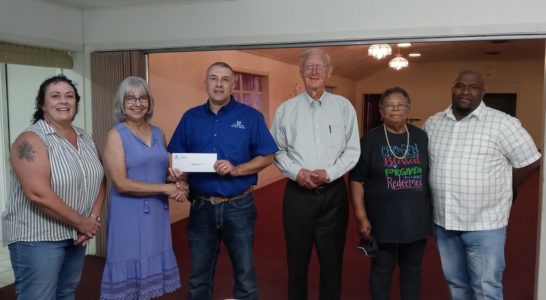 Carmine State Bank recently donated $1,000 to the ministry, which has set a capital campaign goal of raising $250,000 over a two-year period.
The first phase of the ministry's campaign includes acquiring the Bethany Christian Church property in Burton, which is currently underway.
The Burton Bridge Ministry was founded in 2010 by 13 area churches and is a 501(c)(3) nonprofit organization.  The ministry provides meals to homebound seniors, distributes food in partnership with the Brazos Valley Food Bank, sponsors a Christian youth camp each summer and operates the Corner Shoppe thrift store.
Carmine State Bank was established in 1907 and provides banking services in Carmine and surrounding areas.