BRENHAM BOARD OF ADJUSTMENT TABLES YARD SETBACK REQUEST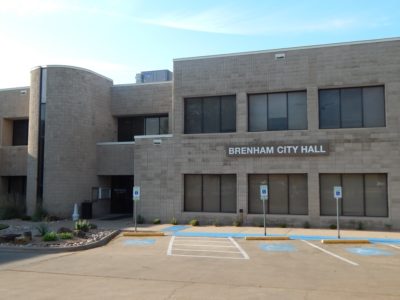 The Brenham Board of Adjustment took no action on the lone item on the agenda for its meeting Monday.
The board was set to hold a public hearing for a request by Titan Premier Investments for a special exception from the city, allowing for a 20-foot front yard setback where a minimum 25-foot front yard setback is required at a single-family home at 904 West Jefferson Street.
However, the applicant was unable to attend the meeting and several citizens had questions.  Therefore, the item was tabled until the next meeting that the applicant is able to attend.